The future is here, and it is electric. Meet the CUPRA Tavascan concept car, CUPRA's first all-electric road vehicle.

We always claimed that big dreams begin with a few believers, and our biggest dream has now been made a reality.

During the company's Annual Press Conference, Wayne Griffiths announced that the CUPRA Tavascan will join CUPRA's range in 2024 becoming our second 100% electric model, following the CUPRA Born at the end of this year.

"Our dream will come true: the CUPRA Tavascan will be a reality. Based on the MEB platform of the Volkswagen Group, it will be designed and developed in Barcelona and will reach Europe and overseas markets in 2024", explained Griffiths.
The all-electric coupe SUV features a 100% electric powertrain making it a powerful aerodynamic vehicle with zero tailpipe emissions. It features two motors housed in each axle providing a combined 225kW of power to all four wheels. A 77kWh lithium-ion battery pack, housed in the vehicle's floor, lets the CUPRA TAVASCAN Concept roam for up to 450km.

Its sleek exterior lines are designed for performance and efficiency. Sophisticated liquid metal paint emphasises the tone-on-tone carbon fibre and elegant copper details. Highlighting its electric personality, the illuminated CUPRA logo that sits low between air vents cooling the battery pack and easing airflow – a critical component in this concept car. The 22" turbine alloy wheels are also designed to minimise resistance and allow the concept car to glide.
Without emissions, the rear diffuser is focused on providing functional aerodynamics, while creating an air of heightened performance.  An elegant coast-to-coast rear light spans the width of the car, completing its streamlined look.

The concept car's interior is a marriage of style and functionality. Mirroring its exterior's sculpted lines and aerodynamism, the CUPRA Tavascan's carbon-fibre structure is designed to provide a lightweight cabin. Contrasting colours diffused by LED ambient lighting give the occupants a calm space within the powerful machine.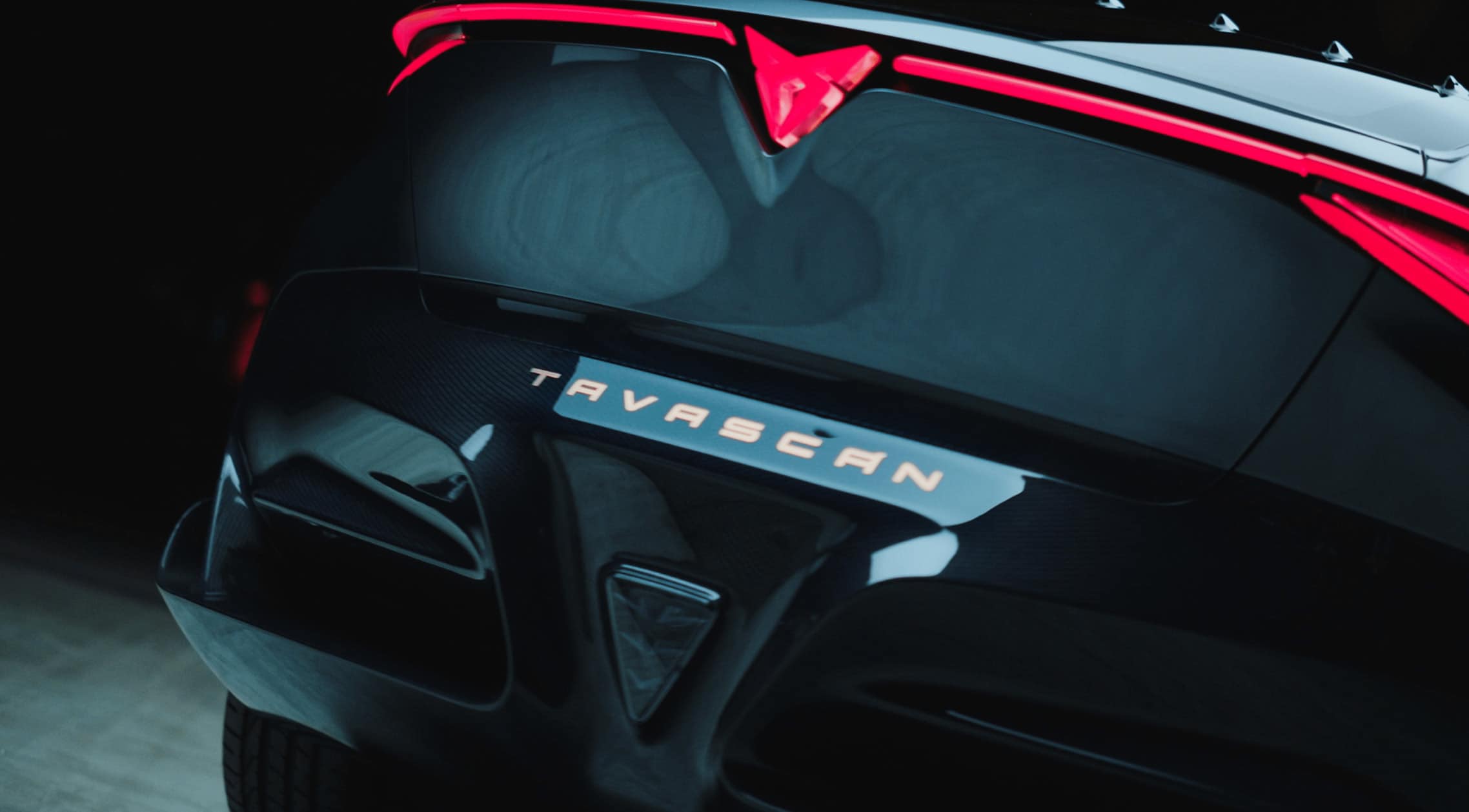 An adaptive space designed to meet the occupants' needs, it features comfortable 3D leather relief bucket seats with integrated speakers with smartphone connectivity.  A wing dashboard houses a 12.3" digital cockpit providing the driver with all the information they need, while a 13" infotainment display can be shifted towards the passenger for better viewing.
The new CUPRA Tavascan concept car dares to redefine the future of road vehicles.