No dead ends for the CUPRA e-Racer.
Progress isn't achieved inside comfort zones. It demands movement, energy and a desire to push the limits of what's possible. The CUPRA e-Racer, introduced in 2018, is the world's first 100% electric touring race car and will debut in next year's ETCR race series. But before it takes on the asphalt circuits for which it was designed, the CUPRA e-Racer unleashed its hidden potential on some of the most extreme driving terrains: the snowy slopes of Andorra.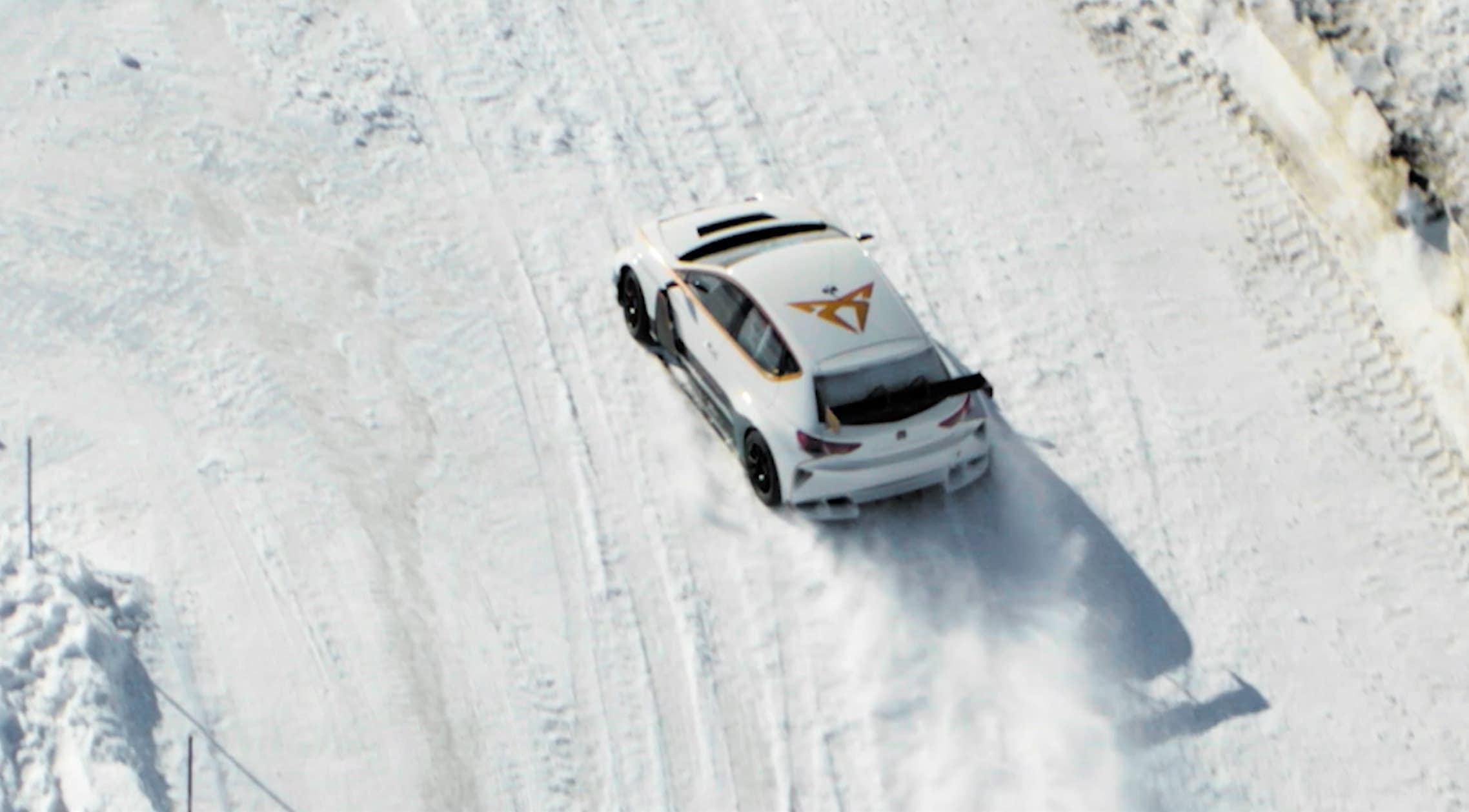 Bracing temperatures of -10°C, distinguished CUPRA driver Jordi Gené and a team of passionate engineers led by Xavi Serra put the CUPRA e-Racer to the test on 10cm of snow and ice, far from the car's natural habitat on the circuit. Even though the competition car was not built, designed or engineered for these trying conditions, it surprised all involved by far exceeding expectations, particularly in battery performance and traction control.
"We're deeply impressed with how well the car adapted. It was a real high achiever." Xavi Serra
This kind of test is essential to the development of the CUPRA e-Racer as it provides useful information that can be applied to performance enhancement. For example, the CUPRA e-Racer's suspension was raised by 200mm to adapt to the snowy roads. In combination with the 420 ice nails applied to the tyres, this change resulted in an improvement of both handling and grip.
The cold weather also proved beneficial to the electrical system. The 450kg battery, equivalent to 9000 mobile phones, was able to regulate its temperature more efficiently and required shorter charging times.    
"The car's performance surprised us; it was easy to handle and fun at the same time." Jordi Gené
The test was another step forward in the CUPRA e-Racer's resolve to become the first car to cross the finish line at the ETCR competition in 2020. It not only demonstrated the race car's impressive ability to excel in extreme conditions, but also highlighted the CUPRA e-Racer's positioning as a serious player ready to redefine the world of racing.
Whether on the track or off, forward is the only way to go – and we're ready to create the path ahead. Want to keep up with what's next? Follow us @Cupra_Official on Instagram and @Cupra_Racing on Instagram and Twitter.